Your property should be in the hands of a Letting Agency you can trust. Established in 1982 Naylor Powell is proud to be one of the leading Property Management firms in Gloucestershire.
We endeavour to find you the best possible tenant and achieve the highest rental return. Below are a few key points extracted from our comprehensive Landlords Guide (which you can download by clicking the link to the right).
Which Service?
Whether you instruct us on a let only basis or to fully manage your property, it's completely up to you. Our experienced Property Management department works to relieve Landlords from the worries of renting a property as we deal with ALL tenancy and property issues.
Download our services checklist here
Valuation
Our experienced Letting Negotiators will advise you how to correctly price your property giving appropriate comparable evidence of similar properties recently let in the area. This evidence is invaluable for providing realistic valuations.
Marketing
Our comprehensive marketing campaigns ensure your property is seen by as many potential tenants as possible. We advertise across a variety of property portals including rightmove.co.uk and onthemarket.com. Together these portals attract millions of house hunters each day.


A visible 'To Let' board will help your property stand out to potential tenants.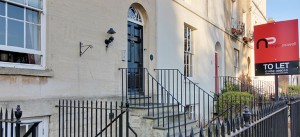 Every property will receive professional quality photographs and floorplans.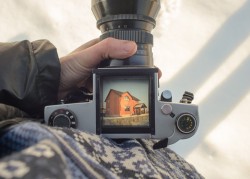 Preparing your Property to Let
In our experience the better the property, the better the tenant. Naylor Powell has established a name for renting quality properties throughout Gloucestershire. We strive to continue this reputation by working with landlords who have a desire to maintain their properties as best they can. It is also quite evident that good properties will rent easier and therefore maximize your rental return.
Our lettings team will advise how to prepare the property for your target market, for example: larger houses are usually occupied by longer term tenants who may have their own appliances negating the need for a landlord to provide them. However smaller properties will usually attract slightly more mobile tenants who usually require all white goods to be provided.
Finding a Suitable Tenant
All potential tenants are put through a rigorous referencing application process. We use a third party referencing company who will check the individual's credit history and affordability. Each individual wishing to live in the property must complete our credit assessment process unless they are under the age of 18.
When letting your property there are certain restrictions you can put in place, such as no smokers, pets or children. Some mortgage companies insist that tenants must be of independent means and not receive any form of housing benefit. Our lettings team will fully explain the pros and cons of each type of restriction with you.
Regular Inspections
An industry approved, comprehensive inventory service is provided. including photographic reports compiled by a qualified inventory provider. These inspections protect the interests of both landlords and tenants. Regular inspection checks are conducted on your property to ensure it is being looked after and maintained to a high standard.
A Professional Service Guaranteed
Naylor Powell are proud to be members of the following associations. These accreditations ensure we have highly trained members of staff who aspire and continue to work to very high industry standards
The Association of Residential Letting Agents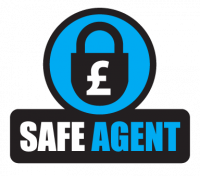 ---