During Easter 2020 we launched a competition, asking children to draw their dream home. The prize for the competition was a box of delicious brownies from local company 'Hetty's Kitchen' in Gloucester.
We asked the children, from 0-18, to be as imaginative as they wished, from swimming pools to rooms for unicorns!
When the competition closed on Friday 17th April, the children of Gloucestershire did not disappoint. We were thrilled with the entries we received and had so much fun looking at the designs. We were so impressed, we added another prize to the total to make it 6 winners.
The winners were:
Chloe (age 5) who dreams of living in a beautiful red and orange castle with a very happy sunshine.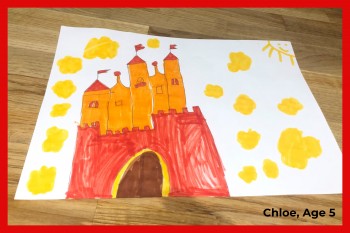 George (age 6) whose home would be full to the brim with chocolate, sweets and toffee, a slide down the stairs, a swimming pool and football pitch in the garden.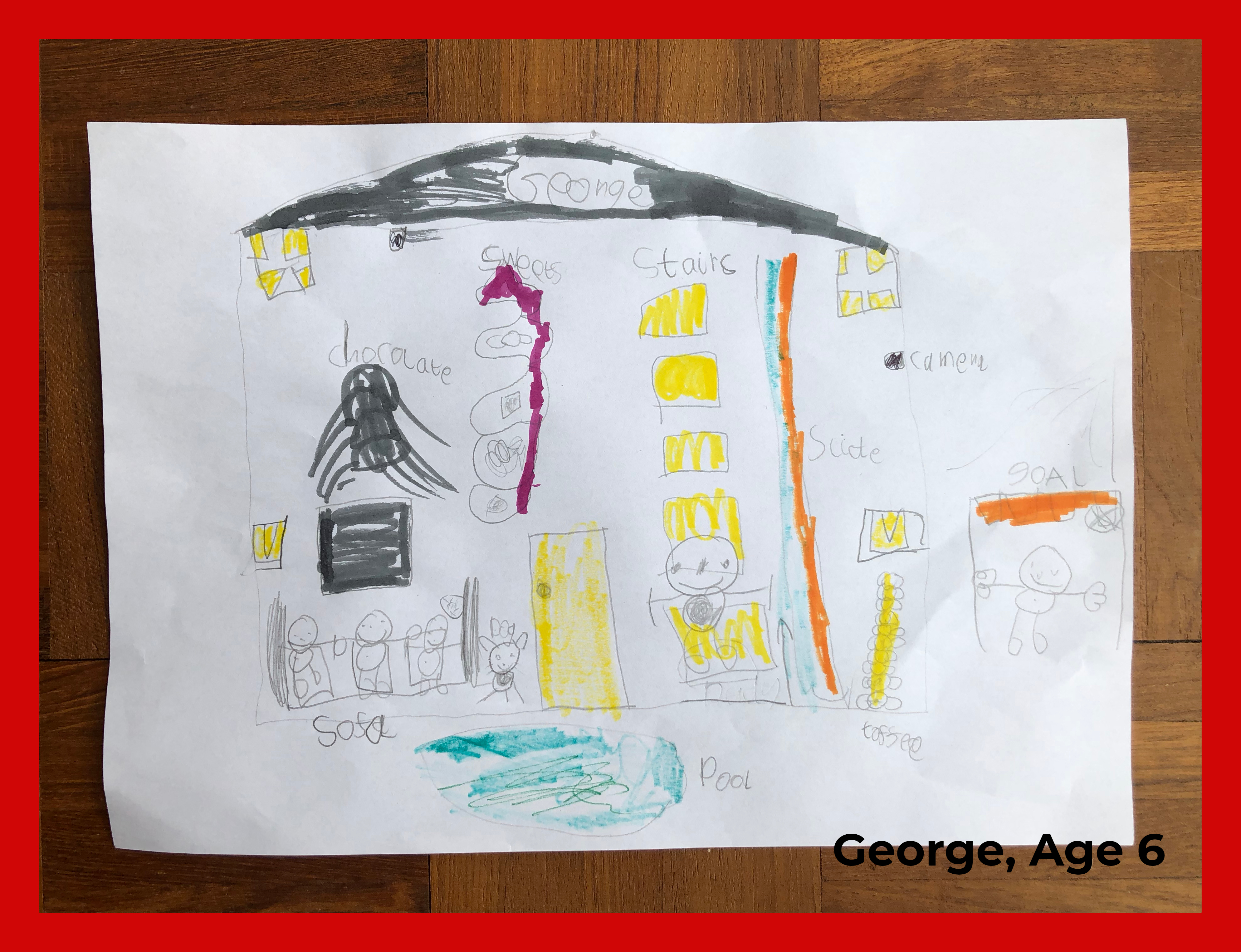 Millie (age 8) who has designed a wonderful dream home for her two cats with a slide and lights. We hear Millie is keeping her fingers crossed that her Grandpa will turn it into reality for her!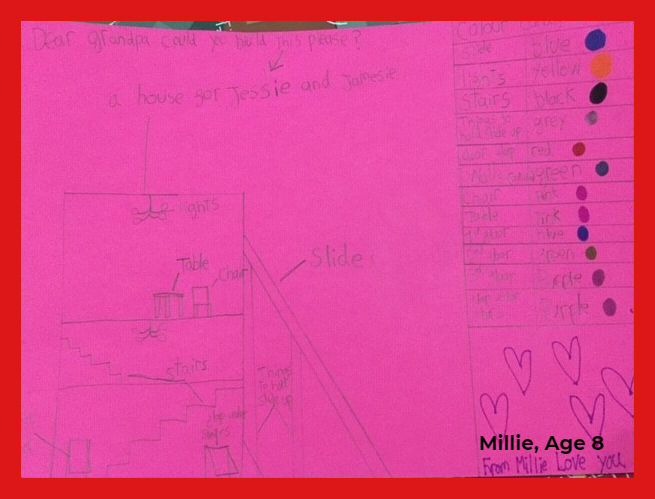 Phoebe (age 10) who has beautifully illustrated her dream home that would include a heli-pad, stables for horses, swimming pool and a perfectly striped lawn.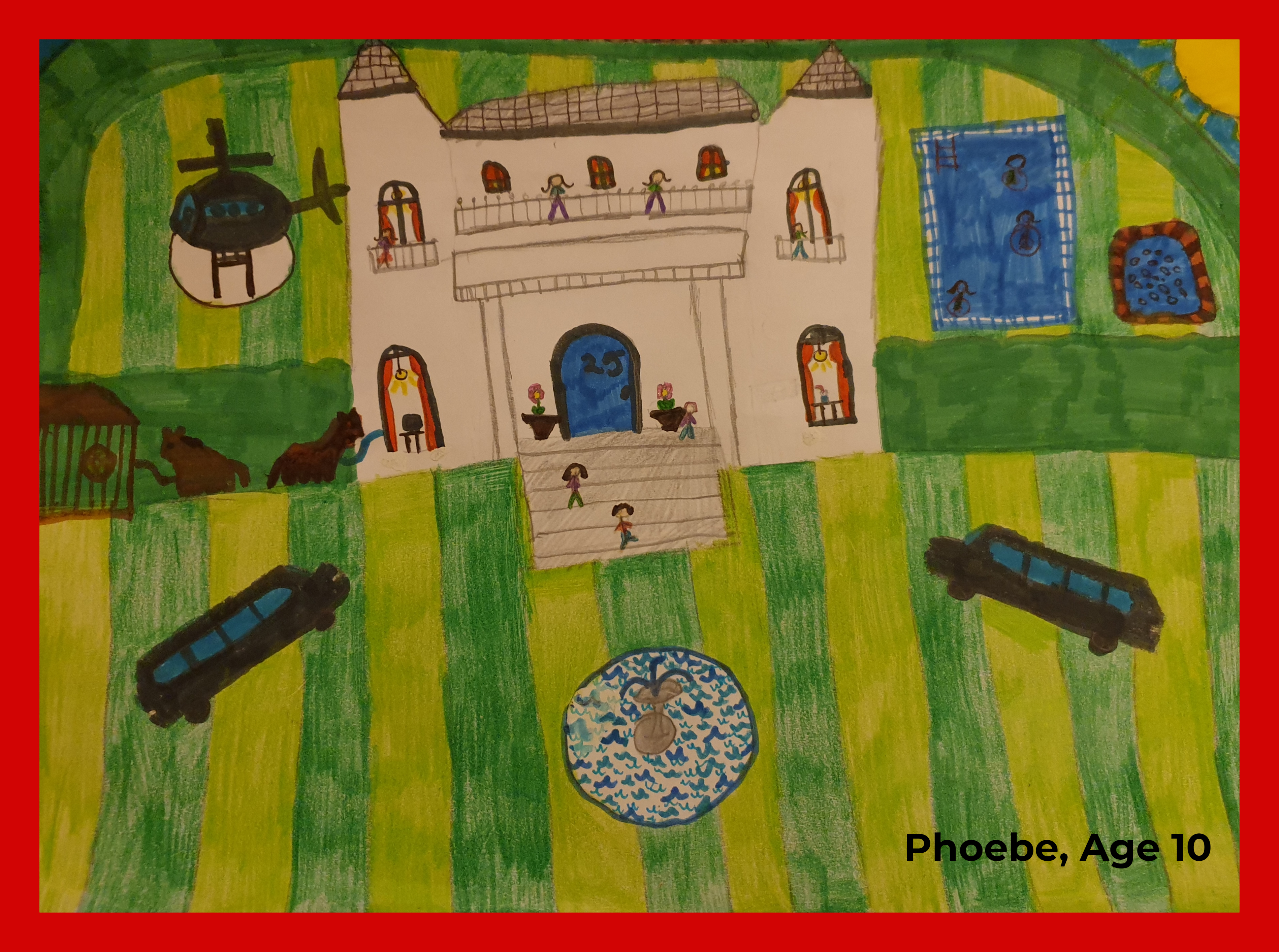 Kayleigh (age 10) has used mix media to create an amazing three-storey home with a hot tub, cinema room and beautiful garden.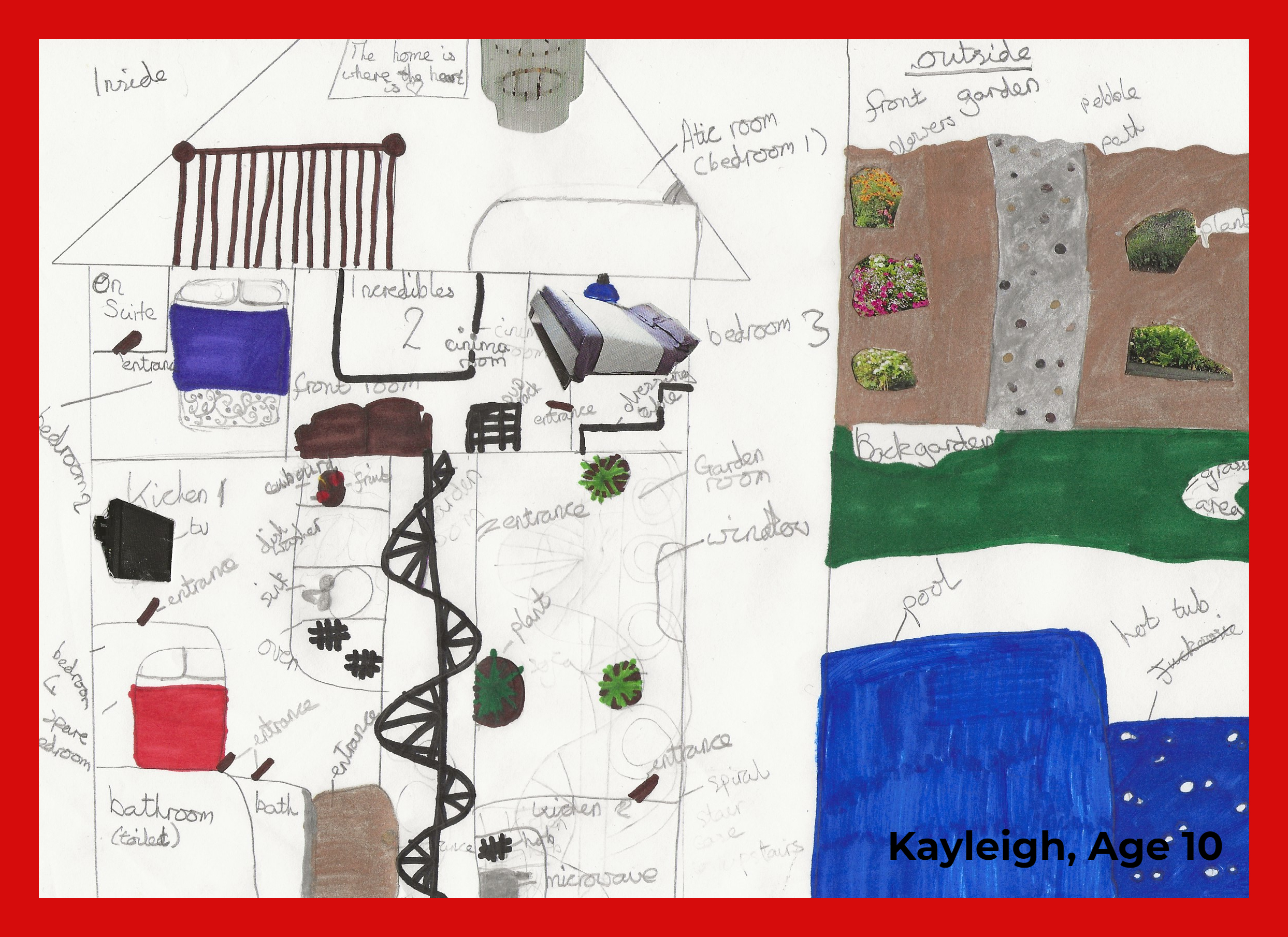 Lily (age 13) has gone into so much detail to design her dream home. There's a gym, movie room, huge kitchen, sunken trampoline and she's even described where the microwave would live!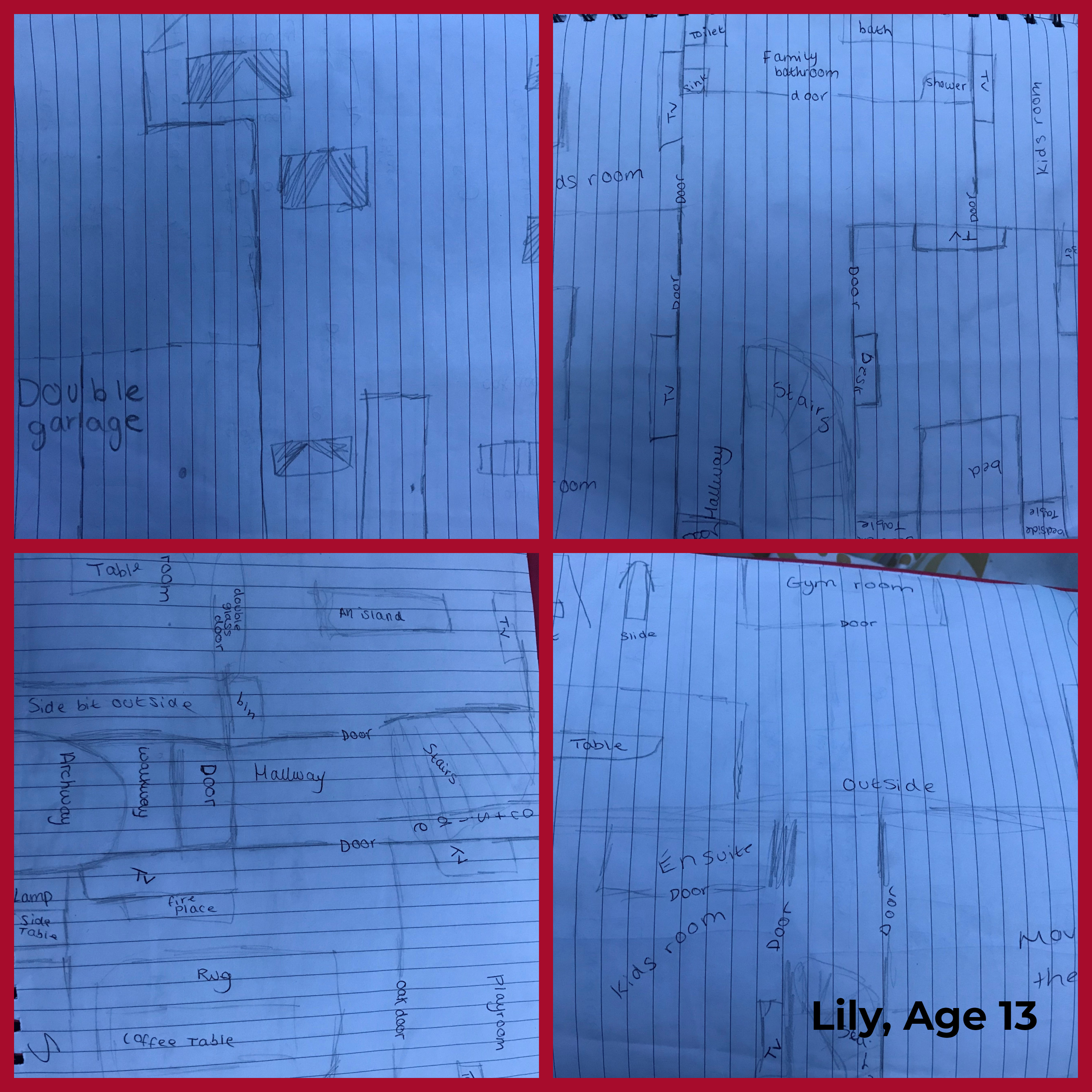 Thank you again to all who entered and we hope you enjoyed the brownies.