On Saturday 5th September, the City of Gloucester came alive. The gate streets were filled with young and old keen to enjoy the celebrations of 'Gloucester Day'.
'The day was first held in the modern era on 5 September 2009 but originally dates from the lifting of the Siege of Gloucester in 1643, during which the city held out against Royalist forces during the First English Civil War. The lifting of the siege was celebrated annually in the city for centuries afterwards but died out in the nineteenth century.' (Source: https://en.wikipedia.org/wiki/Gloucester_Day September 2015)
A music filled parade marched through the centre of town which started in traditional tongue-in-cheek fashion by the Mock Major of Barton. The parade route was scattered with community groups and charities from all over Gloucester.
Later in the afternoon a well ordered line of volunteers was formed to participate in the passing of the World Cup rugby ball through the town. Starting at the bottom of Westgate Street leading all the way pass the Cross, along Westgate Street and ending in the grounds of Gloucester Cathedral. The event was planned to celebrate the city's participation in the Rugby World Cup.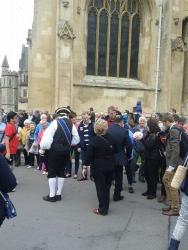 The finale in the cathedral was spectacular, MP Richard Graham kicked the ball through the rugby posts as the Cathedral Choir sang "World in Union". The ball was then caught by Councillor Paul James and raced off to Kingsholm to mark the start of the World Cup friendly match between Georgia and Japan.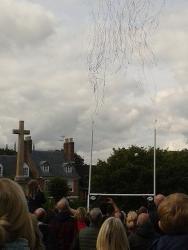 Naylor Powell's Scrumpty 'The Tailor' overlooked all the action.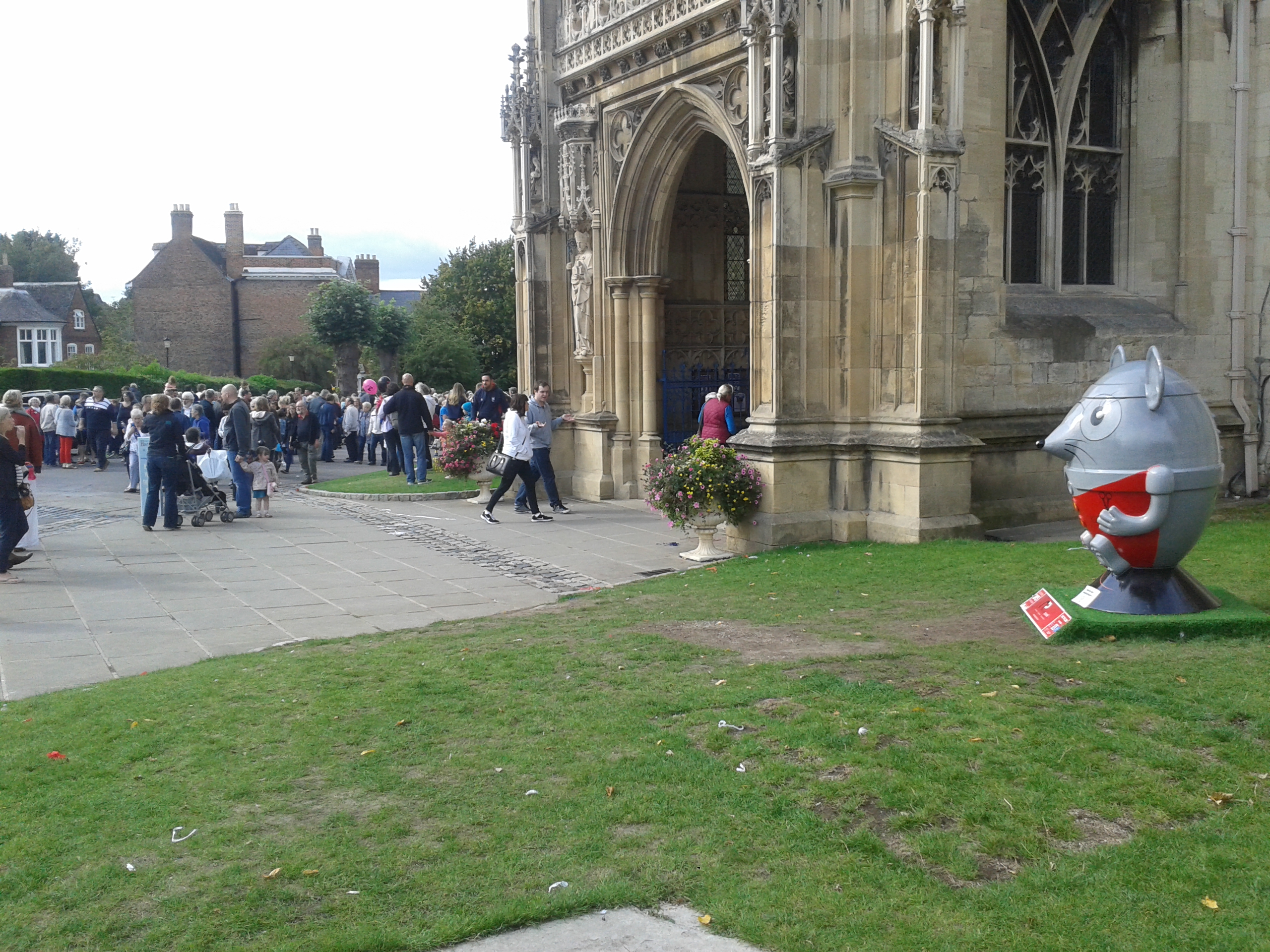 The day was a great start to the World Cup season which will see Gloucester celebrate its favourite sport with many more exciting events planned.
Naylor Powell
Estate Agents l Letting Agents l Property Managers
Gloucester l Newent l Stonehouse