As an experienced and well trusted Letting Agency we fully agree with Rightmove's 'CARE' guide below. Where some may think it's easy to advertise your property on a social media site, in the back of the paper or on the Post Office wall, this is not a safe way to go about entrusting someone with one of your most valuable assets. Unfortunately there are people who are not who they say they are and can end up costing landlords thousands of pounds in unpaid rent, legal fees and damage to their property.
As a Licensed Letting Agency we don't just take a potential tenants word for it. We ask the important questions; background on employment status, financial history and personal references. We then send this information off for verification to an independent credit referencing company. Legally binding contracts are signed and the deposit is registered in line with Government requirements to protect both the landlord and the tenant.
We are up-to-date on all of the latest legislation, this puts our landlords at ease knowing they don't have to worry. Not adhering to these strict rules can put landlords in serious trouble and in some cases jail.
Whilst we are aware that there are tenancies that can go wrong, even after a rigorous application process, luckily these are few and far between. As members of ARLA and The Property Ombudsmen we are fully prepared to deal with issues efficiently as they arise. Each tenancy is monitored carefully to ensure the property is being well looked after and the rent is being paid on time.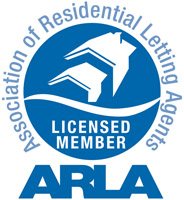 Rightmove: How To Let with Confidence
Source: http://www.rightmove.co.uk/news/how-to-let-with-confidence April 2016
Finding tenants, sorting contracts, making sure everything complies with the latest legislation. Let's face it, being a landlord is anything but simple.
If you've just purchased your first buy-to-let property then, chances are, you're already well aware of this having successfully navigated the complicated world of buy-to-let mortgages and stamp duty. But for those that have been catapulted into being a landlord, falling into the position somewhat accidentally, knowing where to begin can be a complete headache, full of bewildering lingo and complicated processes.
With so much to think about and stay on top of, using an agent to help source your tenants, or to even manage the tenancy for you completely, can be a great way to alleviate some of the everyday pressure associated with being a landlord.
But with so many agents out there to choose from, how do you go about selecting the right one? Answer: find an agent that CAREs…
Confidence
An agent that CAREs will be a member of one of the three government-approved letting agent redress schemes.
There to protect you, a redress scheme ensures you have someone to go to in the event of a dispute, plus it's a criminal offence for a letting agent not to be a member of one.
Familiarize yourself with their names and logos and never let your property through an agent that's not a member of at least one of these schemes – they're there to protect you and will give you confidence that you're dealing with a reputable firm.
Assistance
They can help you with not only finding the right tenants but they'll also be on hand, and invaluable, should you ever need help locating local tradespeople in a hurry. As local experts, they're also great should you ever have any questions about the local area and can offer advice on market rents. This kind of assistance is especially useful when you don't live near to the property being let, or simply have to work full-time.
Reassurance
Not only do agents have feelings too, they also understand the importance of maintaining a good reputation and as such many can now be found on ratings websites. As a bona fide agent and business, you can be sure that they'll be following the rules that apply to holding tenant deposits in the official schemes. Landlords found not adhering to deposit scheme rules are liable for hefty fines (often three times the deposit size), so this really is something that requires compliance.
Expertise
Are you up to speed with the latest legislation around your responsibilities as a landlord?
For the same reason you call a locksmith when you get locked out, or employ a solicitor to deal with a legal issue, by letting your property through an agent you gain access to their expertise on all things property.
Not only will a good agent be on top of all the latest legal requirements, they will also ensure that all legal responsibilities are met by both you and the tenant. This includes ensuring that the correct tenancy agreements have been signed.
So the next time you're looking for new tenants, make sure you look for, and let through, an agent that CAREs.
For more information on renting your property in Gloucestershire with Naylor Powell visit our Landlords page here or call our lettings team on 01452 398010.
Naylor Powell
Estate Agents l Letting Agents l Property Managers
Gloucester l Newent l Stonehouse