The elves in the Stonehouse branch have been very busy organising the first ever Stonehouse Christmas Trail.
The free event, which is fun for the whole family, takes you around the town in search of festive window displays and Christmas themed questions to answer. Each pack comes complete with a trail map and present for the child.
Don't forget to return the completed sheets back to our office for your chance to win a £50 gift voucher!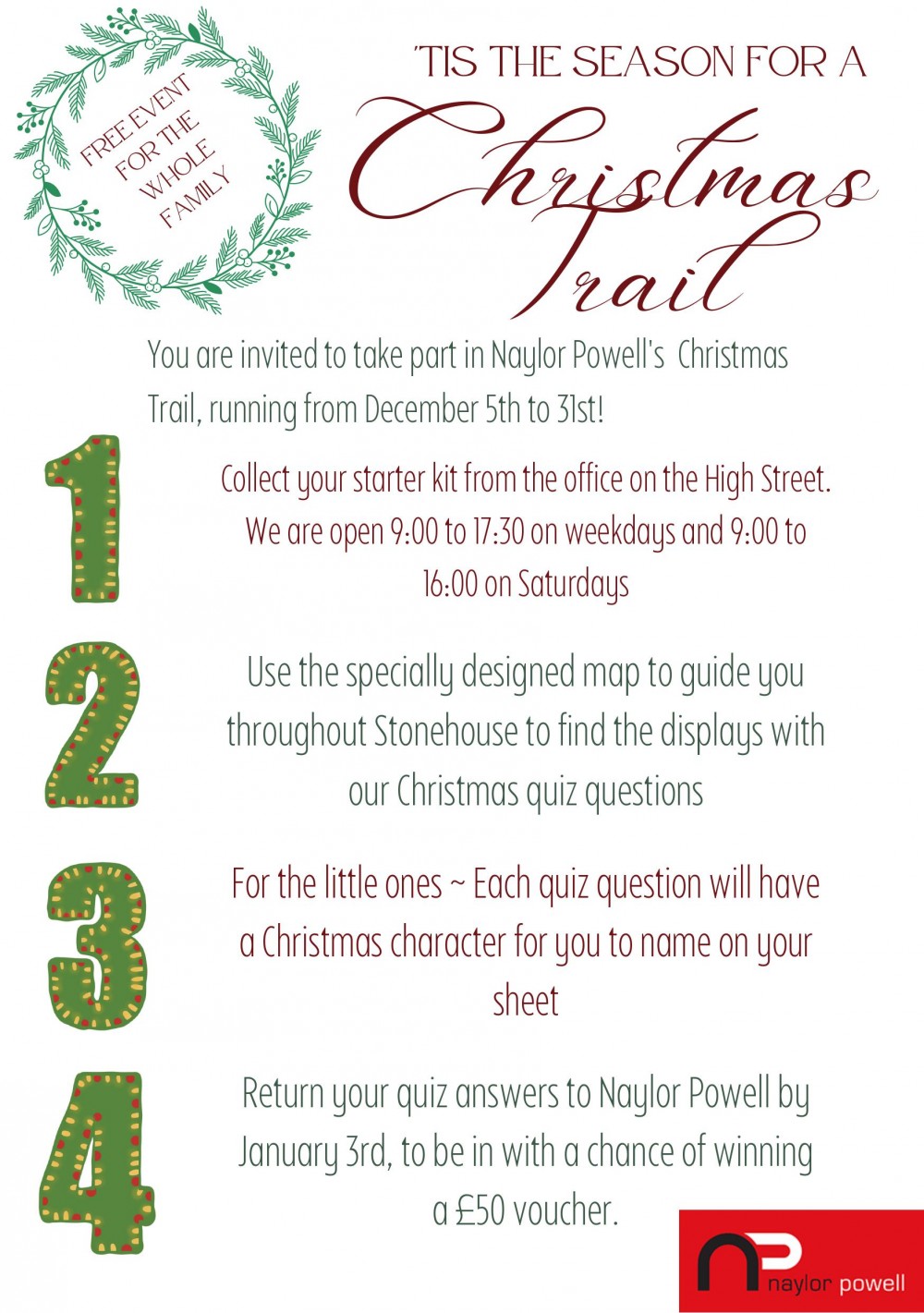 Find us at Regent House, 1 Bath Road, Stonehouse, GL10 2JD
Telephone 01453 827640